Rock has been in the mental health and addiction field for over 30 years after receiving degrees from The University of Texas at Austin and University of Oklahoma Health Science Center. Rock started in the field as a program development specialist for the Oklahoma Depart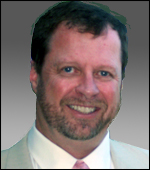 ment of Mental Health and Substance Abuse Services and in 1998 became licensed as a mental health and addiction specialist. Rock has worked as a senior triage specialist at Central Oklahoma Community Mental Center in Norman, Oklahoma, the Director of Oklahoma's first Intensive Outpatient Dual Diagnosis Service at NAIC in Norman, and the Director of Second Chance Advocacy Program (S-CAP) a program that diverts women from jail arrested for non-violent offenses that have either mental health and addiction concerns. S-CAP was operated by the Cleveland County Sheriff Office from 2009 to December 2013.
Rock provides specialized services for persons battling addiction, mental health concerns, traumas, and in 2008 received training in working with veterans from The Center for Deployment Psychology. Rock is also trained in gambling addictions.
Rock is excited about being a team member of such a skilled, successful, and a committed to the highest quality care company.

Some more of Rock's experience is listed below:

~ Completed the Center for Deployment Psychology training for PTSD and Traumatic Brain Injury
~ Licensed Professional Counselor, Oklahoma Department of Health License 2047 May 1998-to present
~ Licensed Alcohol and Drug Counselor, Oklahoma Board of Licensed Alcohol and Drug Counselors, License 795, June 2008-to present
~ Behavioral Health Case Manager III, Oklahoma Department of Mental Health and Substance Abuse Services, License 175 May 1995-June 2014
~ Department of Rehabilitation Services Job Coach, OKlahoma Department of Rehabilitation Services, August 2010 to present
~ Licensed Professional Counselor Supervisor, Oklahoma Department of Health
~ Completed coursework for Problem and Compulsive Gambling Counseling, September 2009 to present